What Is A Scrap Car?
A scrap car is an end-of-life, old or damaged car that is set to be processed by a licensed metal recycler.
Typically, scrap cars have been on the road for over 15, 20, or more years and have high-mileage with body and mechanical damage.
As a general rule, a scrap vehicle is worth the material that it is made of.
Due to their components, some older cars with low mileage hold higher value. Check out our instant value calculator and find out what your scrap car is worth near you.
If you've got a vehicle that is not roadworthy anymore, read on to find out how to get the most money and sell it conveniently.
What's The Scrap Value Of My Car?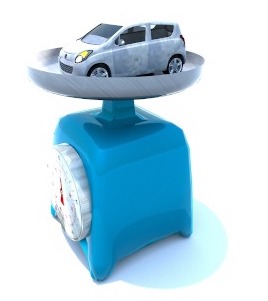 Scrap car prices are usually calculated by the weight of the vehicle. The average value for mid-size cars range between $150 – $300. Meanwhile, the scrap value of smaller vehicles can be as low as $100.
Insurance companies however, will use the following formula to calculate scrap value:
Scrap Value = Cost of Asset - ( Useful life in years * Depreciation)
If you're trying to get the most money for your old car, selling it for parts is probably your best option. Certain parts of the vehicle can yield you a couple hundred dollars alone!
Today, with the average price of scrapping a car at record highs, now's a good time to get the most value for your car. Read on to find out if scrapping your car is worth it.
How Are Scrap Cars Priced?
In terms of strict scrap metal prices, cars may be worth about $200 (assuming the car weighs about 1.3 tons). However, if your vehicle is in pretty good condition you can get more cash for it.
That said, there are other factors that can drive the car scrap values higher or lower.
Make & Model - If your vehicle's make and model is in high demand, then expect to net a greater return by scrapping it than for less desired vehicles. If your car is a more recent model, then its components are considered more reliable and, therefore, worth more.
Location - Scrap metal isn't usually processed at the scrap yard that purchases it. It has to be transported elsewhere and if that "elsewhere" happens to be far away, the scrap yard will give you less money for your metal in order to offset the costs of increased transportation.
Vehicle's Age - Unfortunately the older the car is, the more it depreciates in value. While scrap yards will price vehicles by their weight in tons, newer vehicles and their reusable components can fetch a higher price from other buyers.
Check out the average weight of popular vehicles here to get an idea of how much your car is worth in scrap value.
How to Get the Best Price for Your Scrap Car
You can get the most money for scrapping your vehicle near you by selling the car's parts first, and then selling the shell for scrap metal.
Certain components, like your engine, transmission or catalytic converter, can fetch a pretty penny, while other parts can be reused and recycled (like your oil or engine fluid).
However, parting your vehicle requires both the time to remove each component and the expertise to do so without damaging them.
Other parts that can net you some extra cash include:
Airbags
Rims
Alternator
Transmission
Radiators
Doors
And More!
With the continued rise in the global demand for recycled steel, expect the scrap car market to stay hot and provide greater returns for anyone selling their old car.
Is It Better To Scrap Or Sell A Car?
Selling your vehicle to a scrap yard might get you a quick sale, but don't expect much more than the scrap value of the whole car (weight times the price of scrap metal).
Even if your car is rusty or non-running it is in your best interest to sell it. There will be buyers interested in it as is and give you more money for it than a junkyard.
If money is the main driving force for getting rid of your old vehicle, then junkyards are not worth it. You'll always get more cash for your broken down car by selling it online or privately.
At JunkCarMasters, we buy vehicles in all conditions and always try to get our customers the best possible deal for their cars.
Just give us some details of your vehicle's condition and we'll give you a quote in 90 seconds or less. Zero obligation, zero pressure.
If you think your car is worth a bit more, you can always talk to one of our representatives and (especially if you have pictures) we can work on getting you a better price.
What's The Scrap Value Of A Catalytic Converter?
On average, the scrap value of a catalytic converter ranges from a few hundred dollars to $1,100. The value varies based upon the type of vehicle the converter belongs to, its rarity, and the type of metals within it.
What's The Scrap Value Of A Car Battery?
The average scrap value of a car battery varies across the nation, with the general range being 0.21-0.41 cents per pound. This means a 30-50lbs battery could be worth anywhere from $6 to $20 for each battery. Call your local scrapyard and get an accurate estimate for batteries in your area.
Do Radiators Have Scrap Value?
Radiators scrap value range from $5 to $30. The amount varies based on the car and type of radiator being sold. Take it to a scrap yard near you and get some quick cash for it.
Where Can I Scrap My Car?
You can scrap your car at these places:
Local junkyards
Mechanic shops
Online services like JunkCarMasters
Like we mentioned before, using an online service like JunkCarMasters can get you more money for your vehicle. We purchase end of life vehicles at fair market prices.
How Much Do You Get For Scrapping A Car?
That all depends on the location you go to. On average, most junkyards will give you $165 a ton. If you take it to a chop shop, they might give you more or less depending on the model and year of the car.
It's a Quick and Easy Process
Vehicle Details
Provide us with your vehicle's details and a picture if asked.
Offer
Request your guaranteed offer from us online.
Accept
Accept the offer if you're happy with it.
Get Paid
In 24-48 hrs, you will get paid and have your car towed for free!
Get An Offer Online