Selling your used car online has never looked easier. Yet, looks can be deceiving. While you have many options when looking to get top dollar for your used car, some offer more benefits than others.
For instance, did you know that some services offer to list your car but take a percentage of what you make? Did you know that others don't offer cash on the spot, but rather, make you wait months?
Here, you can learn about your options for selling your junk car for cash. You may find that the right option is closer than you think.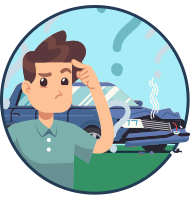 Sell Your Car Online: JunkCarMasters
If you want an honest offer on your car, turn to JunkCarMasters. Whether you're hoping to unload a clunker or your first-ever car, we're ready to make an offer within two minutes of getting some basic information.
With our comprehensive car-buying services, you don't have to worry about a thing. All we need is the car's keys, documentation, and room for our trucks.
We make selling your car as easy as one, two, three. This process entails:
Sharing some basic details about your vehicle. To make an informed offer, we'll need some details about your car's make, model, age, and mileage. If your car has any extras or add-ons (like a spoiler), include that information, too.

Awaiting an offer. With JunkCarMasters, you don't have to wait long for a guaranteed offer. Within 90 seconds of submitting your car's information, we offer cash for your used car. We're one of the few places that buy cars for cash with no strings attached.

Getting paid. Within seven days of accepting our offer, our tow trucks will come to get your vehicle. We want you to feel 100 percent certain about this transaction, and you can trust that our secure payment method puts you at no risk.
In this year alone, we've made hundreds of offers on used cars nationwide. Today, you can request a quote and see for yourself.
Where to Sell a Car Online
As noted, you have many options when selling your junk car online. We're so confident about the offers we make that we have no problem sharing what those options are. Consider the following:
| | | | |
| --- | --- | --- | --- |
| Used Car Service | The Company Itself | How Much It Offers | What to Know |
| JunkCarMasters | We believe we're the best place to sell a car online for free. | We offer top dollar for used cars. We consider the current market along with your car's details when extending a proposal. | We need the title to legally buy your car. Yet again, any reputable car-buying service requires this. |
| CarMax | CarMax has been in the business of buying used cars for nearly 30 years and has physical locations nationwide. | How much CarMax offers depends on many aspects of your situation. For instance, are you looking to get trade-in credits and purchase a car from CarMax? Or would you rather have cash? | CarMax is a lead generation service. It wants you to schedule an appointment, come to its location, and explore buying a used car through them. |
| CarGurus | CarGurus was founded in 2006 and rivals companies like CarMax. | CarGurus is a platform where you can attempt to reach more buyers than those you would find locally. | CarGurus doesn't offer cash for your car. Instead, it offers a platform (like Craigslist) where you have to vet offers from potential buyers. |
| Vroom | Vroom's been around since 2013 and, admittedly, offers many of the same benefits that we do (with one big exception). | Like JunkCarMasters, Vroom makes an offer based on the car's condition and current market trends. | Vroom wants cars that are in new to moderately good condition. They won't just take any car like we will. |
Things to Look for When Selling Online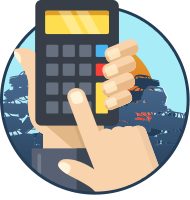 There are some green flags and red flags you should be on the lookout for when attempting to sell your car online. These things should instill confidence in an online car-buying service:
Easy towing. At JunkCarMasters, you don't have to pay a dime for us to come tow your scrap car. We work for you, not the other way around. What's more, when we show up at a specified time, we'll be there. You don't have to put your life on hold to turn your clunker into cash.

No pressure. There's no rush when accepting an offer. You get seven days to make a decision. That way, you can feel confident about moving forward.

An honest offer. Here at JunkCarMasters, we don't just pull a number out of a hat when extending a proposal. We consider many elements when offering cash on the spot for your used car. We offer a fair price. Plain and simple.
While selling your car, it's important to trust your gut if you sense anything awry with a car-for-cash company. Some red flags include:
Pressure to take an offer — even a low one

A long response time (or none at all)

Having to pay to have your car towed

Complicated sales jargon

Inconsistent communication
You don't have to worry about any of these things with JunkCarMasters. We're the master at buying junk cars. You can't go wrong.
Where is the best place to sell a car online?
The best place to sell your used car online ultimately depends on your circumstances. Yet, if you're looking for a fast, secure way to sell your car, you can't go wrong with JunkCarMasters. In just 48 hours, you could get rid of that eyesore in your driveway and get cash in hand.
Who buys junk cars online?
Look no further if you're looking to sell your junk car online. Get an offer now and learn why thousands of sellers across the nation give us five-star reviews. We're fast, reliable, and trusted by our clients. End of story.
It's a Quick and Easy Process
Vehicle Details
Provide us with your vehicle's details and a picture if asked.
Offer
Request your guaranteed offer from us online.
Accept
Accept the offer if you're happy with it.
Get Paid
In 24-48 hrs, you will get paid and have your car towed for free!
Get An Offer Online