Did your car go through a major accident and need extensive repairs? Now that it's fixed, you might be trying to sell it and having a hard time doing it because of its damaged status.
In the content ahead, we answer some common questions that drivers in your same situation have such as: what is a branded title on a car, and can I sell my car if it has a branded title? Read on to find out!
What Is A Branded Title?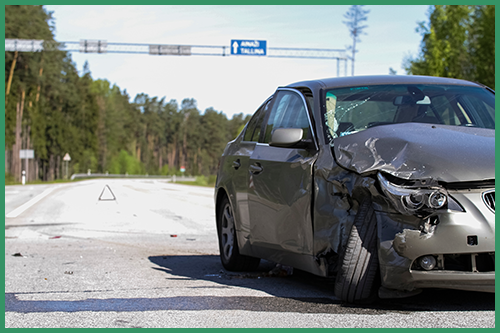 A car receives a branded title after going through extensive damage. This can be the case after a major collision and the car is declared a total loss. However, a car with a branded title has been rebuilt or repaired and can get back on the road.
A branded title, though, has its drawbacks. For example, if you're trying to sell your car with its branded title, you might have a hard time finding a willing buyer due to the biases against such titles.
The Types Of Branded Titles
Now that you know the answer to the question "what is a branded title on a car," it's time to learn about the different types of branded titles.
As mentioned in the previous section, branded titles are given to cars that have sustained a lot of damage. These different types of branded titles specify the kind of damage:
Altered Odometer: This kind of branded title is for vehicles that do not show accurate mileage on the odometer. This can be due to a faulty or inaccurate reader.

Rebuilt Title Brand: After being declared a total loss by an auto insurer and fixed to pass a safety inspection, a car gets a rebuilt or remanufactured title.

Salvage Title: Cars with a salvage title are beyond repair and their only value is their scrap metal value.

Water Damage Brand: Vehicles that have been flooded or damaged by water in some other way receive this kind of title.
How To Find Out If A Car Has A Branded Title
Now that you understand the meaning of a branded title, we can explore how you can figure out if a car has such a title.
The way that you can check if a vehicle has a branded title is by looking at its vehicle history report. You'll need a Vehicle Identification Number (VIN) to do this. Once you have this number though you can enter into one of the many vehicle history reporting providers like:
CARFAX

Vehicle History Report

AutoCheck
In that report, you'll find crucial information like:
Title history

The number of previous owners

If the car has been in any accidents

Mileage

Maintenance history

History and type of damage
Some vehicle history reports are free but if you want a full, comprehensive report, you'll likely have to pay between $20 and $45 for one.
Is It Worth Buying A Car With A Branded Title?
If you're trying to sell your branded title car and are having a hard time doing so, you'll want to look at the purchase from the buyer's perspective. Although you know that your car is working well and has passed all necessary inspections, many buyers still have doubts simply because of the damage the car went through.
Compared to cars with clean titles, those with branded titles seem to have more drawbacks than benefits. Just check out this chart below to get an idea of what we mean:
Pros of Branded Title Cars
Cons of Branded Title Cars
1. Usually much cheaper to buy
2. Allows drivers to get newer model.
3. If scrapped, you can get good parts for cheap.
1. Reselling can be difficult.
2. Financing may be difficult.
3. Hard to insure.
4. Can have mechanical issues lurking.
Branded title cars might be in good shape, but they are not the right choice for everyone. If you're trying to sell your branded title car and have had trouble, read on below to learn how we can help.
JunkCarMasters Buys Cars With Branded Titles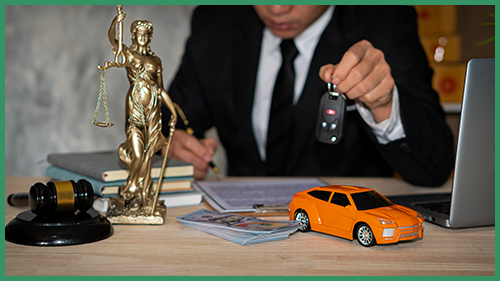 Selling a car with a branded title can be tricky when you're trying to sell to private buyers or even a car dealership. At JunkCarMasters, though, we gladly purchase these kinds of cars.
We pay top dollar for damaged, salvage, non-running, and branded title cars. Plus, our services are completely free. Here's how our process works:
Get a free fair-market quote in 90 seconds by using our calculator.

Accept our offer.

Schedule a free tow pickup in 24 to 48 hours.

Once a driver arrives, he or she will give you the check and you just need to hand over your keys and title. That's it!

It's a simple, easy, and fast way to get your hard-to-sell car off your driveway. Get an estimate for your branded title car today!
Can Branded Titles Be Insured?
A branded title can be insured. However, cars with this kind of title are typically more expensive to insure. It may also be difficult to get full coverage or comprehensive insurance for this kind of vehicle. You'll need to do a lot of shopping around to find an auto insurer that will offer the coverage you need for the price you want.
Is A Branded or Salvage Title Worse?
It's important to understand what those terms before answering the question. A salvage title is a branded title, but not all branded titles are salvage titles.
A salvage title has been declared a total loss by an insurance company, but that doesn't always mean the vehicle experienced extensive, unrepairable damage. It just means the insurance company considered the cost of the damage too high compared to the value of the vehicle.
A branded title car can be a salvage title car, or it can have a history of water damage, an odometer rollback, and more. If you see a branding on a car's title, it means you have to start doing more research on the vehicle to find out why it's been branded and whether it should impact your decisions regarding the vehicle.
What's The Difference Between A Branded Title And A Rebuilt Title?
A branded title is a blanket term for vehicles that have had significant damage but have been restored to a safe and drivable state. So, a rebuilt title would fall under a branded title as it specifies that a car has been completely repaired and has passed the necessary safety inspections after being deemed a total loss.
It's a Quick and Easy Process
Vehicle Details
Provide us with your vehicle's details and a picture if asked.
Offer
Request your guaranteed offer from us online.
Accept
Accept the offer if you're happy with it.
Get Paid
In 24-48 hrs, you will get paid and have your car towed for free!
Get An Offer Online