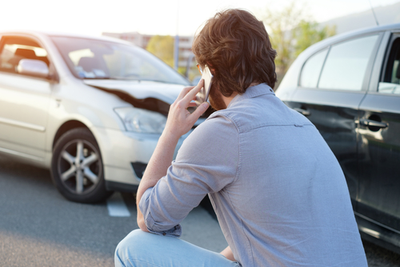 Car accidents happen (unfortunately, extremely often). They put a ton of pressure on car owners, especially when their vehicle gets deemed a total loss by their insurance company.
Generally speaking, a car is "totaled" when the repair costs exceed 65%-70% of the vehicle's market value.
Under these circumstances, the insurance company will pay the owner the cost to replace the vehicle instead of paying for the repairs.
The vehicle is then issued a salvage title by The Department of Motor Vehicles, making it illegal to operate the car on public roads.
Other Ways Cars Earn A Salvage Title
Suffering heavy damage during a car collision isn't the only way for a vehicle to gain a salvage title.
Theft - A stolen vehicle that is recovered after a lengthy amount of time has passed will be declared a total loss by the insurance company. Afterwards, when authorities recover the vehicle, the DMV will issue a salvage title, with zero regard of the condition the car is in.
Fortunately, your car can be made street-legal again after a retitling. All you have to do is undergo and pass state inspections. Unfortunately, this can be a costly and time consuming process.
Act of God - Cars can incur damages due to natural disasters and other weather-based calamities. These can lead to a salvage title being issued by the insurance company and include but are not limited to: hail, floods, earthquakes, smoke, and high winds.
Time - Time wins every battle with a car, and yours is no exception. Age and the deterioration of a car's condition can result in it not being roadworthy. Rust and corrosion from years of exposure can keep a car from passing any inspection and earn it a salvage title.
Can A Car With A Salvage Title Still Be Sold?
You have the option of keeping your totaled vehicle instead of relinquishing it to your insurance company. The insurance company will reduce your payout to the vehicle's estimated value on the salvage market and then the DMV will issue the salvage title.
From that point, you have a several different avenues to take with your salvage vehicle:
You can repair the vehicle and have it pass an inspection from the DMV. If it gets re-titled, then you can sell the car as a viable roadster.
You can upload the vehicle to an online platform where private buyers can make an offer. This is a relatively common way of selling salvage vehicles.
There are dealers who specialize in "as is" vehicles who may be interested because they possess the resources to rebuild and re-title the roadster.
While all of these are viable options, if the vehicle doesn't earn more than the salvage value of the vehicle deducted from the insurance settlement, then taking the risk isn't worth it at all. It is in your best interest to just let the insurance company take the car.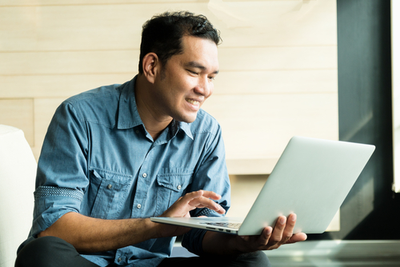 JunkCarMasters: The Other Option
If you're looking to sell your salvage car, but don't want to go through the hassle of repairing it back to being road-ready, then JunkCarMasters is here for you.
We are an online platform where you can sell your car in its current condition — no repairs necessary whatsoever.
Our customer service representatives will provide you with a quote for your vehicle within 90 seconds and, should you like what you see, they'll connect you with one of our service partners within your area.
You can schedule a retrieval of your vehicle within 24-48 hours from wherever it is, completely free of charge. You'll have your cash in hand and your salvage vehicle off your property!
Contact us today and let's get you taken care of!
What Are The Downsides To A Salvage Title?
The primary downside to having a salvage title is the costly repairs. If the car was declared salvage, then it cannot legally be driven until it is repaired, passes DMV inspection, and is re-titled. This entire process can be both time consuming and costly.
How Does A Salvage Title Affect Your Car?
A salvage title will have a permanent negative effect on your car's value. The rule of thumb is to subtract 20%-40% from the Kelley Blue Book value of your vehicle, but ideally you want to get your car appraised in order to define its market value.
It's a Quick and Easy Process
Vehicle Details
Provide us with your vehicle's details and a picture if asked.
Offer
Request your guaranteed offer from us online.
Accept
Accept the offer if you're happy with it.
Get Paid
In 24-48 hrs, you will get paid and have your car towed for free!
Get An Offer Online